unibrow
Disclaimer: This was an April Fools Day post, but since April Fools is over, I felt it necessary to warn you before you start reading
Hairy is In!
The time has finally come to put down your tweezers and embrace the unibrow you have fought so hardly against for your whole life. The fashion world is giving us hint after hint that eyebrows should no longer be separated, by joined together as one! This is great news! Tweezing is so tedious.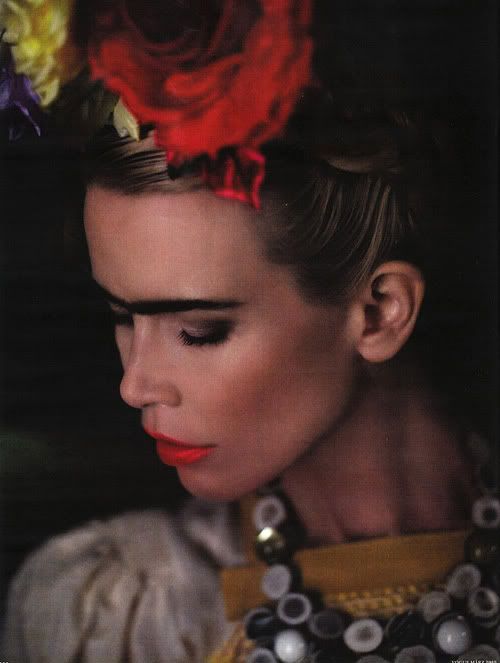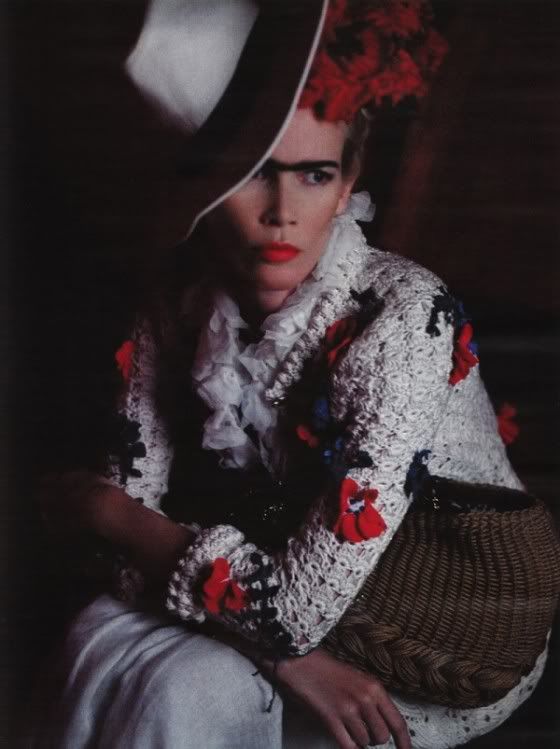 Claudia Schiffer was recently photographed wearing a furry little unibrow in last month's issue of German Vogue shot by Karl Lagerfeld. Sexy.
.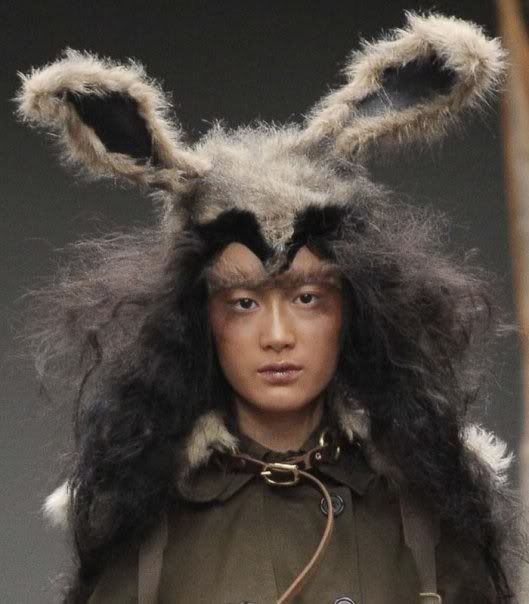 Topshop's runway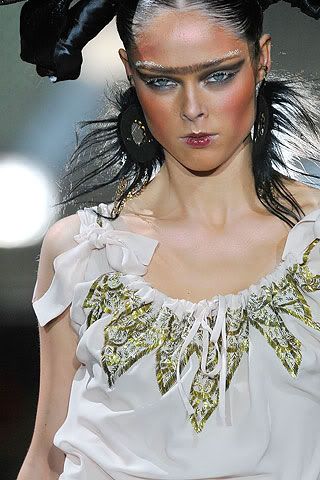 Galliano's Fall 2010 runway was a bold display of flawless unibrows, penciled in to perfection. Very neanderthal chic.
.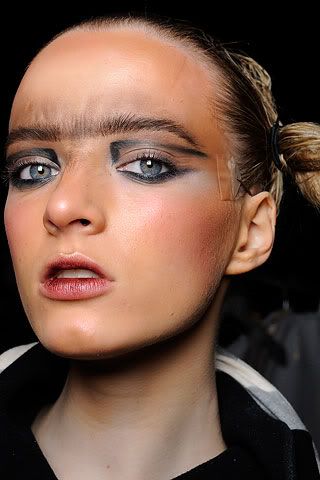 Get The Look:
Chances are you are not currently sporting a unibrow (and if you are, congrats, you little trendsetter), so follow these easy steps to fake it until you make it!
1. Choose an eyebrow pencil the same color as your eyebrows, go a little darker for extra drama.
2. Begin where your eyebrows starts and start filling in the gap!
3. Flick your pencil upward as you draw to start mimicking the hairs that should be there.
4. The hairs near your right eyebrow should be drawn in facing the right. Hairs near your left brow should be flicked toward the left. Hairs in the center should face straight up.
Our whole goal is for it to look like your actual eyebrow. It needs to look natural because seriously…how dumb would you look if your "unibrow" was an obvious fake?
For More Tips and Tricks For Growing Out Your Brows Keep Reading…